Back To Menu
Saturday -Delivery ($25 min) take out available :9am to 8p
Prime Rib Dinner Special - Served Every Saturday
**Sorry, Saturdays only.
King Cut (16 oz.)
$22.99
Queen Cut (12 oz.)
$18.99
Have you tried this item? Pop it!
Help other diners know what to expect by sharing your experience.
5 people have popped this item
Photo Gallery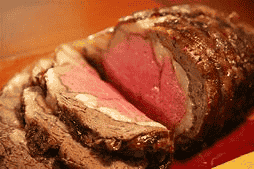 Back To Menu
Saturday -Delivery ($25 min) take out available :9am to 8p
Prime Rib Dinner Special - Served Every Saturday
**Sorry, Saturdays only.
King Cut (16 oz.)
$22.99
Queen Cut (12 oz.)
$18.99
  Back To Menu